"Have you started looking for somewhere to live?" is the question I'm hearing on an ever-increasing frequency. "No, not really. It's much too soon." I say. Who am I kidding? I have had a
rightmove
addiction since I first discovered how effective it was for whiling away hours at work and how much it satisfied my secret craving to nosey around people's homes.
We always liked to move every couple of years when we lived in Derby. We started off in a little house that Stevie rented which was frankly awful. Stevie and his flatmate bought a household of furniture off some guy (probably in a pub) for about £20. This included fridge, freezer, washing machine, disgusting sofa with hideous pattern that was loud enough to disguise some of the stains, but not quite enough to hide the holes. They also had a selection of bar stools (the only other seating, and really, more preferable than sitting on the sofa), and a tv on a stand which I called Evil Edna. If you are familiar with Willo the Wisp, a cartoon on British tv a couple of decades ago, then you'll know exactly what kind of tv I'm talking about. Let's put it this way, it had no remote control, and if you wanted to watch BBC1 after watching ITV then you had to switch the tv off and then on again because you could only go forwards with the channels and not backwards. And that was if the tv didn't decide to switch itself off in the middle of whatever you were watching anyway.
The rest of the furniture was pretty grim, and still when I think of the bed we slept in I have to think of something else very quickly instead or I soon start dwelling on how many people might have died in it.I'm sure the very first item of furniture we bought together was our bed from Habitat because I was in a massive rush not to get scabies from that bed. Happy days, huh?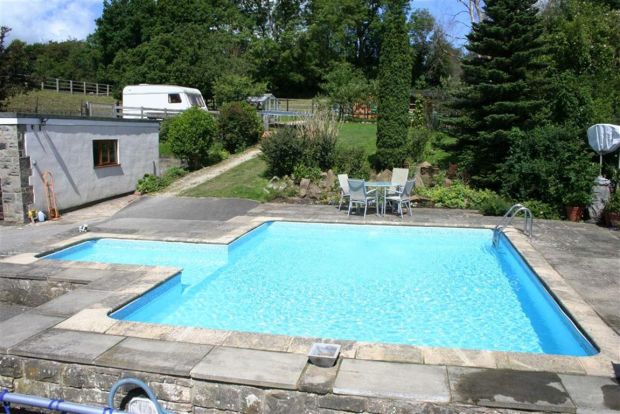 A 4 bed cottage with a heated pool the size of a large bath? YES! Who cares if it rains: I'll be wet anyway!
Shortly after we bought our first house together in Mickleover, in the outskirts of Derby. A small two bedroomed terraced house which had a tiny kitchen and a bathroom with a louvre door so you could hear your guests peeing from downstairs, and even watch them if you chose the right moment to go up the stairs and angled your eyes the right way. Oh, but we loved that house. It was tiny but it had great streams of light pouring into it, we'd just discovered 'laminate' and thought it was AMAZING, and I solved what I thought were the kitchen and bathroom's worst problems with my discovery of tile and grout paint. Alas, not everything was perfect: I hated the leaded windows (leaded UPVC seems to be a love it or hate it subject. I caught a property programme when I was back in Scotland the other month and there were still people on there going "Oh I LOVE these windows!".) and after writing off our neighbour's car at 6 in the morning and then howling on his doorstep about how sorry I was, it seemed time to move on.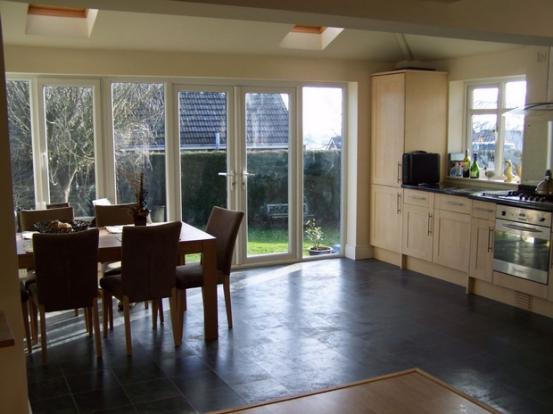 This would be perfect for a ping pong table. I could make pancakes at the same time!
Our next house was a new-build in a new estate in Chellaston. A bit more space, an extra bedroom, a bigger kitchen now we were more experienced in cooking pasta. It was perfect. Except that it was kind of soul-less, and you needed a car to get anywhere, and we had a neighbour from hell. It was the house we brought Orla home to and I quickly realised as I wandered around with her in the pram that during the day there was literally no one else around, everybody was at work. We missed Mickleover.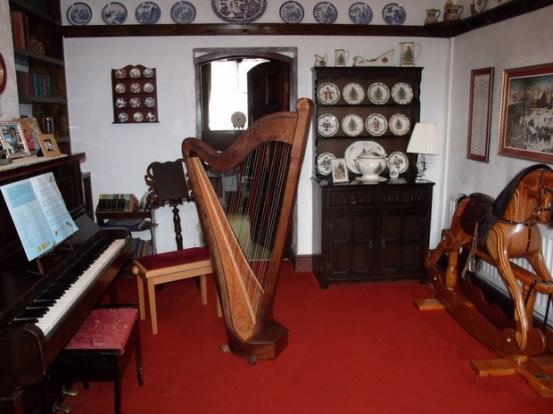 My hobbies are broad ranging. I like listening to live harp music while riding endless miles on my rocking horse.
And so back we went. A 3 bed semi, but great sized rooms, brilliant bathroom, and we loved it. And then we came here for a couple of years. But what's next? In reality what we rent is not so important to me; I don't see it as a long term move, but I am enjoying rightmove in the meantime!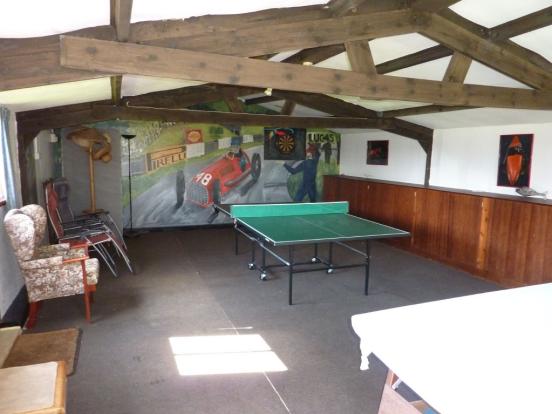 At last we can live the dream! A dedicated ping pong room with a commode in the corner!

All pictures courtesy of Rightmove.co.ukhttp://www.rightmove.co.uk